NANAIMO HOME / MOLD INSPECTOR
Our reports are available within 24 hours of a completed inspection. This comprehensive report will clearly detail the results of the inspection.
After we inspect the home we will explain the general condition of the home and systems with you. We will talk through any major issues that need to be addressed sooner rather than later. We will also mention the items that you will want to keep an eye on for deferred maintenance.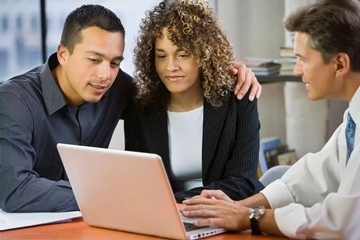 Here's what's covered in your home inspection report:
1. Exterior
⦿ Windows and doors
⦿ Gutters and drainage
⦿ Stairs, steps and handrails
⦿ Walls and siding
⦿ Roofs
⦿ Chimneys
2. Interior
⦿ Fireplaces
⦿ Stairs, steps and handrails
⦿ Walls
⦿ Floors
⦿ Ceilings
⦿ Ventilation
3. Structural
⦿ Attic
⦿ Basement and crawlspace
⦿ Foundation walls
⦿ Load-bearing walls
4. Mechanical Systems
⦿ Electrical
⦿ Plumbing
⦿ Heating and Air Conditioning
⦿ Water Heaters
⦿ Appliances
5. Site
⦿ Garages
⦿ Decks, patios, porches and balconies
⦿ Driveways
⦿ Walkways
⦿ Fences
6. General
⦿ Visible signs of moisture damage
⦿ Visible signs of mold
⦿ Visible signs of pest infiltration
The purpose of a home inspection is to provide our client with a better understanding of the property conditions visually observed at the time of the inspection, so that you may make an informed decision on your potential purchase.
Services offered by Vancouver Island Hughes Home Inspection Services: Residential Inspection Services | Post Purchase Inspections | Home Warranty Inspections | Mold Inspection Services
Our Home Inspection Company serves clients on Vancouver Island including Qualicum Beach, Ladysmith, Nanaimo, Parksville, Cumberland, Courtenay / Comox, Campbell River, Gulf Islands and Port Alberni.
As trusted and Certified Professional Home Inspectors, our commitment is to provide you with a detailed and thorough inspection report.
Contact Our Certified Home Inspector serving Nanaimo, Vancouver Island