Home Warranty Inspections
INTERNACHI CERTIFIED HOME INSPECTOR IN QUALICUM BEACH, VANCOUVER ISLAND
Home Warranty Inspections
Why have your new home inspected in the 11th month after purchase?
In the first year of your home ownership the builder's warranty is particularly important, as the builder has responsibility for a broader range of defects during the first 12 months after purchase.
An 11th Month Inspection can help you identify any potential issues in your home that should be repaired prior to the expiry of your new home warranty.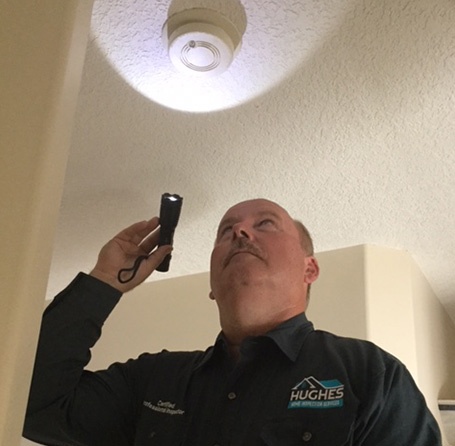 Typical coverage under the New Home Warranty Program is as follows:
⦿ Detached homes & Strata properties – 1 year for the interior
⦿ Construction defects and BC Building Code violations – 2 years
⦿ Water leakage (basement, roof, exterior walls, windows, and doors) – 5 years
⦿ Major structural defects – 10 years
The purpose of our 11th. month home inspection is to identify visible safety issues and any visible deficiencies in the 7 major systems of the home:
⦿ Electrical
⦿ Plumbing
⦿ Roofing
⦿ HVAC (heating, ventilation & air conditioning)
⦿ Foundation & structure
⦿ Exterior & interior
⦿ Insulation
Our thorough inspection of your home will document any visible defects in material, workmanship, incomplete items and health & safety issues. The report will include findings which can be used to ensure that any deficiencies are corrected under the builder's new home warranty and at the builders expense, not yours.
Don't wait until your Home Warranty Insurance expires; our 11th month inspection can help save you money and ensure that your investment is protected!
Services offered by Vancouver Island Hughes Home Inspection Services: Residential Inspection Services | Post Purchase Inspections | Home Warranty Inspections | Mold Inspection Services
Our Home Inspection Company serves clients on Vancouver Island including Qualicum Beach, Ladysmith, Nanaimo, Parksville, Cumberland, Courtenay / Comox, Campbell River, Gulf Islands and Port Alberni.
Contact us today for a quote on your home inspection. (250) 951-9090