Post Purchase Inspections
Post Purchase Inspections
In Vancouver Island's overheated real estate market, multiple offers and "no subject" offers have made it difficult to have a home inspection completed before you place an offer. Unfortunately, this has left many home buyers with no choice but to have the home inspected after they've purchased so they can know the condition the home is in, and what will need to be repaired and/or replaced. Our post purchase inspection offered in the Nanaimo, Parksville, Courtney, Port Alberni and Qualicum Beach areas can help you understand the condition of the home you have just bought. For most people a home is the largest investment they will make in their lifetime, and the post purchase Inspection gives you knowledge to make informed decisions on what repairs are required, and what repairs and upgrades can wait.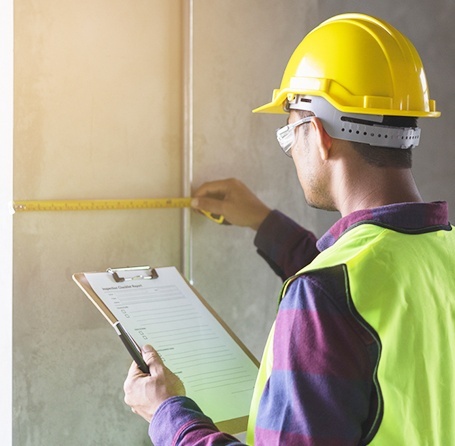 There are many operating systems in a house. This is why you need the services of a Certified Professional Inspector; we are fully trained to inspect all visual aspects of your new home.
During the inspection we will be assessing components such as:
⦿ Visible Foundation, Exterior walls, Roof
⦿ Windows, Exterior Doors, Interior doors, Kitchen cabinets
⦿ Ceilings Walls, Attic (including visible insulation)
⦿ Visible Plumbing system
⦿ Visible Electrical system
⦿ Visible Heating / Air conditioning system
⦿ Visible Floors and flooring
⦿ Out buildings (such as detached garage / shop)
⦿ Visible drainage away from building, slopes, natural vegetation
⦿ Driveway/walkways
⦿ Overall opinion of the visible structural integrity of the building(s)
If you have any concerns about mold in the home we can also perform mold inspections and testing.
We will also share information on home maintenance and the typical life expectancy of the major systems. Our reports come with photos of deficiencies, explanations of what we have observed and links to more information. If you have recently taken possession of a home in the Port Alberni, Nanaimo, Parksville, Courtney, Campbell River and Qualicum Beach areas that was purchased without a home inspection, reach out and we can arrange a comprehensive post purchase inspection of your new home.
Services offered by Vancouver Island Hughes Home Inspection Services: Residential Inspection Services | Post Purchase Inspections | Home Warranty Inspections | Mold Inspection Services
Our Licensed Home Inspector serves clients on Vancouver Island including Qualicum Beach, Ladysmith, Nanaimo, Parksville, Cumberland, Courtenay / Comox, Campbell River, Gulf Islands and Port Alberni.
Contact us today for a quote on your post purchase inspection. (250) 951-9090