CERTIFIED MOLD INSPECTOR IN QUALICUM BEACH, VANCOUVER ISLAND
We Are Trained & Certified Mold Inspectors
It is recommended to have a mold inspector independently confirm the growth and establish its cause and extent before hiring a company to remove the mold.
The only goal of our mold inspection is to determine if there is mold in the home or building, and determine if the environment is safe for you and your family.
Why is a Mold inspection important?
Mold inspections are important because mold can be harmful to the health of you and your family. While there are at-home mold kits you can purchase and learn how to use yourself, it is highly recommended to utilize the services of a Certified Mold Inspector.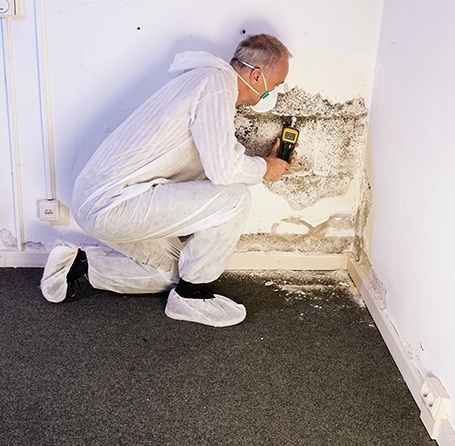 Are you a homeowner? Are you looking to buy a home? Mold inspection and testing can help homebuyers and homeowners make an informed decision about best options to avoid the health and safety issues that mold can cause. You may also want to consider a mold inspection and testing if you currently own a home that has experienced water damage, a leaky roof, or broken plumbing as there may be mold hidden inside walls in the house.
What is Mold?
Mold is a fungus that thrives on moisture and can be found inside and outside your home. As mold grows, it releases spores that float through the air. In small quantities these spores are usually harmless, but when they land on a moist surface they can grow and become more problematic (dependent on the strain of mold). Given the right environment, growing mold can potentially spread further into your home, causing damage, health issues, and resulting in expensive repairs.
Visual Inspection
We will conduct a visual inspection of the exterior and interior of the space. The visual inspection will reveal any mold on surfaces and further testing may be reccomended to determine if there is any mold problems that may be hidden inside cabinets or under sinks.
Sampling Services
Air samples can be used to gather data about mold spores present in the interior of a house. These samples are taken by using a pump that forces air through a collection device which traps mold spores. The samples are then sent to an independent laboratory to be analyzed, then a thorough report is generated and the data will be reviewed with you to recommend next steps. We can also provide swab and tape lift sampling.
We only provide mold inspections and testing, we do not offer mold remediation services. Because of this, we can offer you an honest non biased opinion of current conditions that may be conducive for mold growth in your home or business.
Mold inspections are outside the scope of our general home inspection and are not included; they are offered as an additional service for a fee.
Services offered by Vancouver Island Hughes Home Inspection Services: Residential Inspection Services | Post Purchase Inspections | Home Warranty Inspections | Mold Inspection Services
Our Mold Inspection Company serves clients on Vancouver Island including Qualicum Beach, Ladysmith, Nanaimo, Parksville, Cumberland, Courtenay / Comox, Campbell River, Gulf Islands and Port Alberni.
Contact us today for a quote on your mold inspection. (250) 951-9090